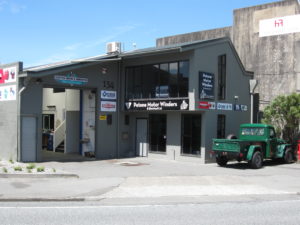 Welcome to the official website of Electric Motor & Generator, [Formally  Petone Motor Winders & Electrical Ltd]. Located at 134 Hutt Rd Petone, Wellington.
Thanks for stopping by.
Electric Motor & Generator Ltd are your industrial and marine electric motor and generator experts, Servicing the greater Wellington and Wairarapa region.
The team at EMG offer full servicing of electrical rotating machinery, both electrical & mechanical repairs on all types of machinery. Re-winding of all types and sizes of electric motors and generators, Diesel and portable petrol powered generators, AC & DC, Elevator/escalator motors/generators, Airport ground equipment, Military spec generators, Spa pool/Swimming pool and Industrial/domestic water pumps, Welder repairs.
We are agents for Weg Electric motors and Variable Speed drives/Soft Starters  CEG Motors and Pump, Brook Crompton W Series Electric motors, Honda Power Equipment/Garden & Outdoor equipment, Honda generators sales and servicing, Lamb Vacuum motors, Fasco single phase motors, Air Over motors.
The Team at EMG has stock and access to a complete range of electric motors & associated equipment.
Honda Power Equipment; We carry in stock a full range of Honda generators, we also have access to the full range of Honda Power Equipment & Genuine Honda spare parts,
We are one of only 2 businesses in the North Island of New Zealand that are officially certified by Honda to perform the following services on Honda generators; Remote start systems, 2 wire or remote, 32amp outlets etc.
We are the Honda Generator experts. Come to us and we will have all the answers.
Please inquire for the best price in town, view brochures/spec at https://www.hondapowerequipment.co.nz/
Complete Honda Engines, Lawnmowers & parts, Honda Ride-on mowers, Honda Four-stroke Brush Cutters, Hedge Trimmers, Blowers, Honda power carrier, Rotary Hoe, Honda Post Hole Borer & Augers, Honda Pumps, Honda spare parts.
We are long time members of EASA, Electrical Apparatus Service Association, all work carried out to the EASA recommended practice for the repair of rotating electrical apparatus. All staff members are registered Electrical Workers in their field of expertise or working towards .
We offer small portable petrol powered generators for hire, up to 7.0 Kva. To find out more click here
We are your Electric Motor Re-winding specialists undertaking all electric motor/generator repairs, both mechanical & Electrical. Owner Don Morgan has over forty years working in the industry and 31 years in business. The team has combined experience in electrical & mechanical repairs, servicing the greater Wellington region.
We guarantee all our work, Quality Assured.
Contact the team at Electric Motor & Generator to learn more.